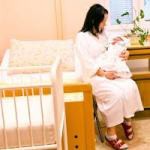 The Slovak Spectator, 16. 6. 2015
Human rights might seem an abstract concept in a hospital maternity ward, but in essence the issue is no more than basic human decency and compassion.
When the Duchess of Cambridge, wearing high heels and her radiant smile, left the hospital just a few hours after having delivered her second child, women in Slovakia once again started asking why they are kept locked up in maternity wards for days after their children are born. Still the length of hospital stays appear a minor problem in the light of the monitoring by the human rights watchdog group Citizen, Democracy, Accountability published in late April. Continue reading →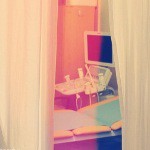 The Slovak Spectator, 16. 6. 2015
"So I stayed there those two hours alone, without my baby, without my husband, two hours I was lying there on my own, incredibly thirsty, terribly pained, full of negative emotions about what I'd allowed to happen, […] it wasn't supposed to be like this." This is how a woman describes the immediate moments after she gave birth to her child in one of the Slovak hospitals in an interview which was part of the monitoring by human rights watchdog Citizen, Democracy, Accountability (ODZ) and Women's Circles. The findings of their two-year-long monitoring were published in late April 2015 and show that even though most Slovak hospitals now label themselves baby-friendly and have introduced practices that were unheard of some years ago, from the perspective of human rights, most deliveries in Slovakia are well below standards observed in advanced democracies. Continue reading →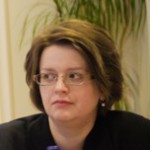 Radio Slovakia International, 16. 3. 2015
"Health is a state of complete physical, mental and social well-being and not merely the absence of disease or infirmity," says the World Health Organization (WHO). Well, preserving someone's mental wellbeing in Slovakia is a question trickier than you might think as the RSI reporter Anca Dragu found out.
Our law expert Janka Debrecéniová speaks about legal aspects, employers´ duties and work management possibilities in cases of stress-related disorders (from 8th minute). Continue reading →