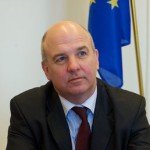 The Council of Europe, 22. 7. 2016
The Commissioner for Human Rights Nils Muižnieks released human rights comment on women´s sexual and reproductive health and rights yesterday (21. 7.). We appreciate that among other, he refers to the research report elaborated by CDA WOMEN – MOTHERS – BODIES as well as concluding observations of the CEDAW Committee we contributed to.
In these times of resurgent threats to women's rights and gender equality, we must redouble our efforts to protect women's sexual and reproductive health and rights. Among the international and European legal instruments that protect these rights, the Convention on the Elimination of all Forms of Discrimination Against Women (CEDAW) guarantees women's rights to decide freely and responsibly about the number and spacing of their children and to have access to information, education and means to enable them to exercise these rights. Continue reading →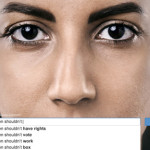 Council of Europe, 22. 9. 2015
Human rights defenders and civil society organisations working to protect the human rights of women and gender equality perform an essential role in Europe. They provide much needed assistance to victims of gender-based violence, combat discrimination against women, contribute to peace-building and hold authorities accountable for fulfilling their human rights obligations. Unfortunately, as I learned at a roundtable with a group of women's rights defenders in Vilnius in July, they also face serious obstacles in their work.
Along with other human rights activists, the situation and working environment of women's rights defenders are affected by several negative trends in the Council of Europe area. Restrictive legislation and repressive practices against civil society in Azerbaijan, the Russian Federation and Belarus have also had an impact on those who work to protect the human rights of women and promote gender equality. In Hungary, several women's rights organisations were among the beneficiaries of the Norwegian NGO Fund and have been targeted by smear campaigns, audits and inspections. Continue reading →