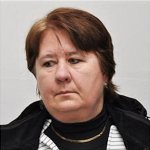 CDA, 20. 3. 2017
The Zvolen District Court in Slovakia issued a long-awaited ruling on Friday, 17 March 2017, in the case of Viera Petrášová, a senior researcher and sworn expert in forestry, against her former employer, public quasi-budgetary agency National Forest Centre (Národné lesnícke centrum – NLC). The court ruled that the NLC's 2009 decision on her dismissal was invalid, including for being discriminatory. Viera Petrášová (the "applicant") has been represented in the proceedings pending before courts since 2009 by our NGO Citizen, Democracy and Accountability (CDA).
The decision is groundbreaking because, despite antidiscrimination legislation being in place in Slovakia since 2004, there are still precious few cases when courts have decided about discrimination against women on grounds of sex and gender. This, however, does not mean there are few women subject to discrimination, quite the contrary.
The ruling is notable for examining the discrimination against a female employee of a public research institution regarding several aspects. For example, one such interesting aspect concerns the allowance in public institutions of opportunities for employees to submit and coordinate outside projects often funded by public resources (including EU funds); in other words, an opportunity for the employees' further career growth and, quite often, better pay. The court also comments on employers' obligation to prevent discrimination – a very rare, yet progressive approach in Slovakia. Continue reading →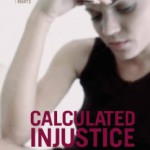 CDA – CRR – FoCh, 7. 7. 2014
At the close of its Universal Periodic Review (UPR) by the United Nations Human Rights Council, the Slovak government has made a commitment to broaden access to modern contraceptives for all women. The UPR is part of a regular assessment of United Nations member states' compliance with international human rights obligations.
The Center for Reproductive Rights and Slovak NGOs Citizen, Democracy, and Accountability and Freedom of Choice submitted a joint letter to the Human Rights Council addressing the human rights violations experienced by Slovak women and adolescent girls because of the inaccessibility of the full range of reproductive health services, including safe abortion, contraceptive services, and information and sexuality education.
The organizations welcome the decision of the Slovak government to accept the UPR recommendation to increase access to contraceptive methods for all women, including by covering them under public health insurance. At the moment, the cost of contraceptives and the fact that they are not subsidized through public health insurance makes them inaccessible for many women. In 2011, a legislative ban on contraceptive public health insurance coverage was introduced.  This ban prohibits modern contraceptives from being covered under public health insurance if they are used solely to prevent unintended pregnancies. Continue reading →