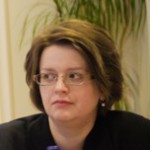 Radio Slovakia International, 16. 3. 2015
"Health is a state of complete physical, mental and social well-being and not merely the absence of disease or infirmity," says the World Health Organization (WHO). Well, preserving someone's mental wellbeing in Slovakia is a question trickier than you might think as the RSI reporter Anca Dragu found out.
Our law expert Janka Debrecéniová speaks about legal aspects, employers´ duties and work management possibilities in cases of stress-related disorders (from 8th minute). Continue reading →
From November 2014 till December 2015, we were implementing the project Advocating for Systemic Changes towards Non-discrimination and Protection of Human Rights of Women with the Emphasis on Reproductive Rights and Employment Discrimination of Women. The project was supported by Open Society Foundation (New York), within its program Human Rights Initiative 2014. The project comprised advocacy activities aiming to systemic changes towards non-discrimination and protection of human rights of women mainly in the field of reproductive rights of women and partly also in the field of employment discrimination. All of the activities were a continuation of CDA´s long-lasting efforts in the field. The project was a direct continuation of an OSI-funded project in 2013-2014 on the same issues, with additions and modifications necessitated by the findings and outcomes of that previous project. Continue reading →
Beginning in October 2014 and continuing through January 2016, we had been in the process of realizing the project Advocacy activities focused on the improvement of institutional protection and support of human rights in the Slovak Republic with the emphasis on the prevention of violations of the human rights of women and on consistent implementation of the principle of gender equality in public policies. We were working in cooperation with other women's NGOs, and the project was supported by the NGO Fund of the EEA Financial Mechanism 2009-2014 within the area of Gender Equality and the Combating of Gender-based Violence of the programme Democracy and Human Rights. Continue reading →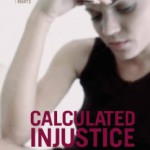 CDA – CRR – FoCh, 7. 7. 2014
At the close of its Universal Periodic Review (UPR) by the United Nations Human Rights Council, the Slovak government has made a commitment to broaden access to modern contraceptives for all women. The UPR is part of a regular assessment of United Nations member states' compliance with international human rights obligations.
The Center for Reproductive Rights and Slovak NGOs Citizen, Democracy, and Accountability and Freedom of Choice submitted a joint letter to the Human Rights Council addressing the human rights violations experienced by Slovak women and adolescent girls because of the inaccessibility of the full range of reproductive health services, including safe abortion, contraceptive services, and information and sexuality education.
The organizations welcome the decision of the Slovak government to accept the UPR recommendation to increase access to contraceptive methods for all women, including by covering them under public health insurance. At the moment, the cost of contraceptives and the fact that they are not subsidized through public health insurance makes them inaccessible for many women. In 2011, a legislative ban on contraceptive public health insurance coverage was introduced.  This ban prohibits modern contraceptives from being covered under public health insurance if they are used solely to prevent unintended pregnancies. Continue reading →
From October 2013 till December 2014, we implemented the project Establishing cooperation with business stakeholders on promoting gender equality by improving the implementation of the principle non-discrimination. The project responds to the need to make employers understand the assets of promoting non-discrimination and gender equality. This happened through two workshops for people from business sector focused on introducing the benefits of anti-discrimination policies and their implementation into practice.
The participants also gained knowledge on legal aspects of the right to equality, as well as on some interdisciplinary and structural aspects of discrimination. As a complementary activity, facilitated discussion with different stakeholders including decision-makers from the public sector also took place, with the aim to reveal the systemic barriers for implementing anti-discrimination policies into practice. Networking among employers – both companies and public institutions – who are open to promote non-discrimination of women continued throughout the whole project. Continue reading →
Between October 2013 – April 2015, we implemented the project Supporting implementation of Slovakia's obligations in the area of women's human rights to promote system changes in the elimination and prevention of discrimination against women, including gender based violence, by public institutions. The project was supported by the NGO Fund within the programme Democracy and Human Rights of the EEA Financial Mechanism 2009-2014. Continue reading →
From July 2013 till November 2014, we implemented the project Advocating for elimination of serious violations of women´s human rights and discrimination of women in the fields of employment and reproductive rights in Slovakia. The project was supported by Open Society Foundation (New York), within its program Human Rights Initiative 2013.
The project sought to contribute to eliminating serious violations of women´s human rights in two fields – employment and reproductive rights. In the field of employment, the project focused on discrimination of women, such as discriminatory dismissals and discrimination of pregnant women. Special attention was paid to discrimination carried out by public bodies as employers and to systemic and procedural problems with implementation of the principle of equality. In the field of reproductive rights, the main focus concentrated on the lack of access of women to high quality contraceptives that are acceptable to them, and disrespectful, non-dignified and abusive treatment of women while they are giving birth. Continue reading →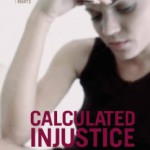 Authors:
Christina Zampas, Roseanne Kross, Adriana Lamačková, Janka Debrecéniová
Published by: Center for Reproductive Rights (New York), Možnosť voľby, Citizen, Democracy and Accountability, Bratislava, March 2011

This analytical report describes and analyses legal, political and social factors that create barriers to access by women and adolescent girls to modern contraceptives. The report is based on in-depth interviews with 29 women of reproductive age with various social and economic backgrounds from Prešov and Košice districts, and with 39 experts in this field, including representatives of non-governmental organisations working with women. The report builds on an analysis of national and international law and policies, as well as on published materials concerning contraceptives.

The report discusses the failure of state authorities to ensure access to affordable contraceptive means to women, and other structural and social barriers – the absence of compulsory, comprehensive and evidence-based sexuality education at schools, limited information provided by gynaecologists, as well as the influence of the Catholic Church on relevant legislation and policies in Slovakia.

The conclusions contain recommendations for key stakeholders.
Downloads:
Welcome to our new website. You will find essential information about our NGO Citizen, Democracy and Accountability (CDA) and its activities in English here.