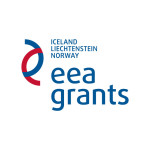 eeagrants.org, 11. 9. 2015
"We want to change the lives of our students and influence the rhetoric around Roma education." This is how Zuzana Balážová of the Slovak Centre for Research of Ethnicity and Culture (CVEK) describes the 'You also have a chance' project. The project is helping Roma students access third level education at the University of Economics (EUBA) in Slovakia's capital, Bratislava, by providing free courses, scholarships or extra coaching. Last year, four Roma students from disadvantaged backgrounds received support. All successfully passed the EUBA admission exams in June and enrolled this September in the Faculty of Economic Informatics (Ján Lakatoš and Lucia Bílá) and the Faculty of Business Managment (Mária Sándorová and Tomáš Horváth). "It was a great opportunity for me to get high quality preparation that my family would never have been able to afford," said Ján Lakatoš. Continue reading →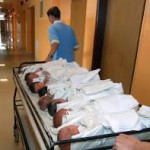 The Slovak Spectator, 7. 7. 2015
Maternity wards in the Trnava and Bratislava regions were recently called out for violations of human rights. Were the claims exaggerated? A mother who gave birth both in Canada and Trnava compares.
No matter what country, the birth experience is highly dependent on individual hospital staff, their characters and attitudes. I had friendly doctors both in Canada and Trnava. My last birth in Slovakia was three years ago, and apparently things have improved since then in Trnava. There are, however, some overarching themes that differentiate Slovakia from other Western countries. The most important deficiency in Slovak hospitals is not a matter of money, equipment, or expertise, but of attitude. Continue reading →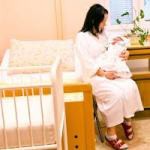 The Slovak Spectator, 16. 6. 2015
Human rights might seem an abstract concept in a hospital maternity ward, but in essence the issue is no more than basic human decency and compassion.
When the Duchess of Cambridge, wearing high heels and her radiant smile, left the hospital just a few hours after having delivered her second child, women in Slovakia once again started asking why they are kept locked up in maternity wards for days after their children are born. Still the length of hospital stays appear a minor problem in the light of the monitoring by the human rights watchdog group Citizen, Democracy, Accountability published in late April. Continue reading →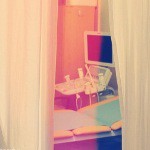 The Slovak Spectator, 16. 6. 2015
"So I stayed there those two hours alone, without my baby, without my husband, two hours I was lying there on my own, incredibly thirsty, terribly pained, full of negative emotions about what I'd allowed to happen, […] it wasn't supposed to be like this." This is how a woman describes the immediate moments after she gave birth to her child in one of the Slovak hospitals in an interview which was part of the monitoring by human rights watchdog Citizen, Democracy, Accountability (ODZ) and Women's Circles. The findings of their two-year-long monitoring were published in late April 2015 and show that even though most Slovak hospitals now label themselves baby-friendly and have introduced practices that were unheard of some years ago, from the perspective of human rights, most deliveries in Slovakia are well below standards observed in advanced democracies. Continue reading →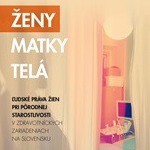 CDA, 29. 4. 2015
Editor: Janka Debrecéniová
Authors: Kristína Babiaková, Janka Debrecéniová, Miroslava Hlinčíková, Zuzana Krišková, Martina Sekulová, Sylvia Šumšalová
Publisher: Občan, demokracia a zodpovednosť, Bratislava, April 2015

The publication is the first one to discuss obstetric care in the Slovak Republic from the perspective of women's human rights. Besides filling the gap in knowledge of problems women face in relation to childbirth, it is also innovative in terms of research methodology. It summarises the results of more than two years of intensive efforts of our organisation in cooperation with NGO Women's Circles that promote the human rights of women in Slovakia, which carried out a pilot study and monitoring. In collecting and processing the various data, an inter-disciplinary team of experts combined standard methods of social scientific research with methods used in human rights monitoring, one of them being the Free Access to Information Act mandating public authorities and maternity wards to provide information. Authors of the publication managed to offer many key perspectives currently missing in obstetric care in Slovakia, including both the authentic experiences of women, and a women's human rights perspective, among others. Continue reading →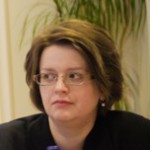 Radio Slovakia International, 16. 3. 2015
"Health is a state of complete physical, mental and social well-being and not merely the absence of disease or infirmity," says the World Health Organization (WHO). Well, preserving someone's mental wellbeing in Slovakia is a question trickier than you might think as the RSI reporter Anca Dragu found out.
Our law expert Janka Debrecéniová speaks about legal aspects, employers´ duties and work management possibilities in cases of stress-related disorders (from 8th minute). Continue reading →
From November 2014 till December 2015, we were implementing the project Advocating for Systemic Changes towards Non-discrimination and Protection of Human Rights of Women with the Emphasis on Reproductive Rights and Employment Discrimination of Women. The project was supported by Open Society Foundation (New York), within its program Human Rights Initiative 2014. The project comprised advocacy activities aiming to systemic changes towards non-discrimination and protection of human rights of women mainly in the field of reproductive rights of women and partly also in the field of employment discrimination. All of the activities were a continuation of CDA´s long-lasting efforts in the field. The project was a direct continuation of an OSI-funded project in 2013-2014 on the same issues, with additions and modifications necessitated by the findings and outcomes of that previous project. Continue reading →
Beginning in October 2014 and continuing through January 2016, we had been in the process of realizing the project Advocacy activities focused on the improvement of institutional protection and support of human rights in the Slovak Republic with the emphasis on the prevention of violations of the human rights of women and on consistent implementation of the principle of gender equality in public policies. We were working in cooperation with other women's NGOs, and the project was supported by the NGO Fund of the EEA Financial Mechanism 2009-2014 within the area of Gender Equality and the Combating of Gender-based Violence of the programme Democracy and Human Rights. Continue reading →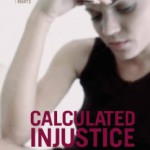 CDA – CRR – FoCh, 7. 7. 2014
At the close of its Universal Periodic Review (UPR) by the United Nations Human Rights Council, the Slovak government has made a commitment to broaden access to modern contraceptives for all women. The UPR is part of a regular assessment of United Nations member states' compliance with international human rights obligations.
The Center for Reproductive Rights and Slovak NGOs Citizen, Democracy, and Accountability and Freedom of Choice submitted a joint letter to the Human Rights Council addressing the human rights violations experienced by Slovak women and adolescent girls because of the inaccessibility of the full range of reproductive health services, including safe abortion, contraceptive services, and information and sexuality education.
The organizations welcome the decision of the Slovak government to accept the UPR recommendation to increase access to contraceptive methods for all women, including by covering them under public health insurance. At the moment, the cost of contraceptives and the fact that they are not subsidized through public health insurance makes them inaccessible for many women. In 2011, a legislative ban on contraceptive public health insurance coverage was introduced.  This ban prohibits modern contraceptives from being covered under public health insurance if they are used solely to prevent unintended pregnancies. Continue reading →
From October 2013 till December 2014, we implemented the project Establishing cooperation with business stakeholders on promoting gender equality by improving the implementation of the principle non-discrimination. The project responds to the need to make employers understand the assets of promoting non-discrimination and gender equality. This happened through two workshops for people from business sector focused on introducing the benefits of anti-discrimination policies and their implementation into practice.
The participants also gained knowledge on legal aspects of the right to equality, as well as on some interdisciplinary and structural aspects of discrimination. As a complementary activity, facilitated discussion with different stakeholders including decision-makers from the public sector also took place, with the aim to reveal the systemic barriers for implementing anti-discrimination policies into practice. Networking among employers – both companies and public institutions – who are open to promote non-discrimination of women continued throughout the whole project. Continue reading →