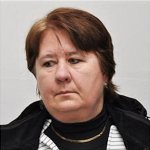 CDA, 20. 3. 2017
The Zvolen District Court in Slovakia issued a long-awaited ruling on Friday, 17 March 2017, in the case of Viera Petrášová, a senior researcher and sworn expert in forestry, against her former employer, public quasi-budgetary agency National Forest Centre (Národné lesnícke centrum – NLC). The court ruled that the NLC's 2009 decision on her dismissal was invalid, including for being discriminatory. Viera Petrášová (the "applicant") has been represented in the proceedings pending before courts since 2009 by our NGO Citizen, Democracy and Accountability (CDA).
The decision is groundbreaking because, despite antidiscrimination legislation being in place in Slovakia since 2004, there are still precious few cases when courts have decided about discrimination against women on grounds of sex and gender. This, however, does not mean there are few women subject to discrimination, quite the contrary.
The ruling is notable for examining the discrimination against a female employee of a public research institution regarding several aspects. For example, one such interesting aspect concerns the allowance in public institutions of opportunities for employees to submit and coordinate outside projects often funded by public resources (including EU funds); in other words, an opportunity for the employees' further career growth and, quite often, better pay. The court also comments on employers' obligation to prevent discrimination – a very rare, yet progressive approach in Slovakia. Continue reading →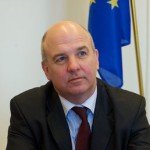 The Council of Europe, 22. 7. 2016
The Commissioner for Human Rights Nils Muižnieks released human rights comment on women´s sexual and reproductive health and rights yesterday (21. 7.). We appreciate that among other, he refers to the research report elaborated by CDA WOMEN – MOTHERS – BODIES as well as concluding observations of the CEDAW Committee we contributed to.
In these times of resurgent threats to women's rights and gender equality, we must redouble our efforts to protect women's sexual and reproductive health and rights. Among the international and European legal instruments that protect these rights, the Convention on the Elimination of all Forms of Discrimination Against Women (CEDAW) guarantees women's rights to decide freely and responsibly about the number and spacing of their children and to have access to information, education and means to enable them to exercise these rights. Continue reading →
From January 2016 till June 2017, we have been implementing the project Advocating for systemic changes towards protection of human rights of women with the emphasis on reproductive rights. The project is supported by Open Society Foundation (New York), within its program Human Rights Initiative 2014. The project comprises advocacy activities aimed at systemic changes towards protection of human rights of women mainly in the field of reproductive rights and the human rights of women in general. All of the activities present a continuation of CDA´s long-lasting efforts and achievements in this field. The issues dealt with include access to contraceptives, access to abortion services, and violations of women´s human rights in childbirth.  Continue reading →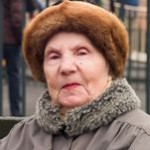 The Slovak Spectator, 16. 2. 2016
A stolen photo of a woman taken in New York has been used for calling on people to go to the ballot box in the upcoming election.

An anonymous online leaflet with a photo of an older lady and a question: Do you want Mrs Mária to decide about your future? calls for participation in March parliamentary elections. With rigidly clenched lips and a slightly restrained look, Mrs Mária is not smiling in the photo. She is dressed fittingly for the season in a winter coat; and in a fur cap she looks determined. She will apparently go to cast her vote and ruin the future of young people. This is the basic message of the pre-election online leaflet that started spreading over the internet during recent days. Continue reading →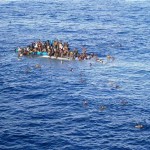 The Slovak Spectator, 26. 1. 2016
A responsible migration, asylum, and integration policy should be one of the priorities of the next government, but the programmes of parties leave little room for optimism, according to NGOs.
Human rights advocates expect the mass arrival of refugees to Europe to dominate the human rights agenda in 2016. The Human Rights League has been pointing to Slovakia's lack of an asylum process. Zuzana Števulová from the Human Rights League says that the immigration and asylum-granting process in Slovakia suffers from absence of experts on the part of the government, and lack of vision. "It has been a topic that nobody wanted to touch," Števulová says. Continue reading →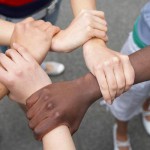 The Slovak Spectator, 26. 1. 2016
At the very end of the current government's term refugees became the main issue on Slovakia's minority and human rights agenda, but for much of the previous three years the excluded Roma communities and LGBTI issues topped the agenda, according to Zuzana Števulová from the Human Rights League non-governmental watchdog. "Nothing significant has been achieved on any of these topics," Števulová told The Slovak Spectator.
From the perspective of human rights advocates – although less so for the general public – the adoption of the Human Rights Promotion and Protection Strategy that the government aimed for all through the election term was the most important undertaking in the sector. The strategy was prepared by the Foreign Ministry, which at that time oversaw the human rights agenda and which spent a lot of time on dealing with more or less petty conflicts between the conservative and the liberal members of the Human Rights Council. Continue reading →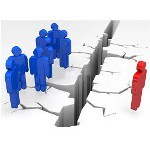 The Slovak Spectator, 25. 1. 2016
It's pointless to set out plans if we do not assign financial and human resources at ministries and other institutions, watchdogs say.
Amid criticism of Prime Minister Robert Fico's statements about refugees that were labelled cynical and possibly even criminal, the cabinet passed two documents combating discrimination and intolerance on January 13. Though the plans could be beneficial, the lack of a clear financing mechanism will make them difficult to implement, human rights watchdog groups say. Two plans, the action plan on preventing all forms of discrimination and the action plan to prevent racism, xenophobia, anti-Semitism, and other forms of intolerance, were passed based on the nationwide Human Rights Protection Strategy that was adopted a year ago. Continue reading →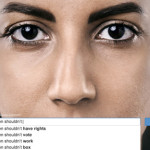 Council of Europe, 22. 9. 2015
Human rights defenders and civil society organisations working to protect the human rights of women and gender equality perform an essential role in Europe. They provide much needed assistance to victims of gender-based violence, combat discrimination against women, contribute to peace-building and hold authorities accountable for fulfilling their human rights obligations. Unfortunately, as I learned at a roundtable with a group of women's rights defenders in Vilnius in July, they also face serious obstacles in their work.
Along with other human rights activists, the situation and working environment of women's rights defenders are affected by several negative trends in the Council of Europe area. Restrictive legislation and repressive practices against civil society in Azerbaijan, the Russian Federation and Belarus have also had an impact on those who work to protect the human rights of women and promote gender equality. In Hungary, several women's rights organisations were among the beneficiaries of the Norwegian NGO Fund and have been targeted by smear campaigns, audits and inspections. Continue reading →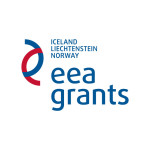 eeagrants.org, 11. 9. 2015
"We want to change the lives of our students and influence the rhetoric around Roma education." This is how Zuzana Balážová of the Slovak Centre for Research of Ethnicity and Culture (CVEK) describes the 'You also have a chance' project. The project is helping Roma students access third level education at the University of Economics (EUBA) in Slovakia's capital, Bratislava, by providing free courses, scholarships or extra coaching. Last year, four Roma students from disadvantaged backgrounds received support. All successfully passed the EUBA admission exams in June and enrolled this September in the Faculty of Economic Informatics (Ján Lakatoš and Lucia Bílá) and the Faculty of Business Managment (Mária Sándorová and Tomáš Horváth). "It was a great opportunity for me to get high quality preparation that my family would never have been able to afford," said Ján Lakatoš. Continue reading →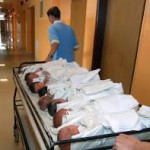 The Slovak Spectator, 7. 7. 2015
Maternity wards in the Trnava and Bratislava regions were recently called out for violations of human rights. Were the claims exaggerated? A mother who gave birth both in Canada and Trnava compares.
No matter what country, the birth experience is highly dependent on individual hospital staff, their characters and attitudes. I had friendly doctors both in Canada and Trnava. My last birth in Slovakia was three years ago, and apparently things have improved since then in Trnava. There are, however, some overarching themes that differentiate Slovakia from other Western countries. The most important deficiency in Slovak hospitals is not a matter of money, equipment, or expertise, but of attitude. Continue reading →